MiniMeters
MiniMeters v0.8.8 - Guides + Bug Fixes & Improvements
---
0.8.8 - Guides + Bug Fixes & Improvements
Released: Dec 20, 2022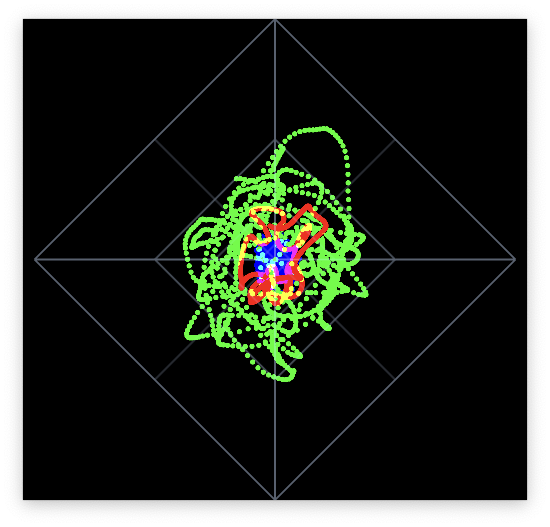 New Features:
Stereometer: Added optional guide lines at the 0dB, 6dB, 12dB, and 24dB marks.
Stereometer: Added Unipolar and Bipolar setting.
Improvements:
Overall: Renderer performance improvements. 🙌
Peak / LUFS: LUFS calculation is roughly 3x as fast.
Oscilloscope: "Follow Pitch" now follows to the zero crossing.
Bug Fixes:
Overall: The "Default Position" right-click menu now works as expected.
macOS: MiniMeters now works correctly on ProMotion displays and will match the framerate of the monitor correctly.
macOS: Fixed some crashes related to PortAudio's initialization.
macOS: If the previously selected audio device is not attached when launching MiniMeters, once connected MiniMeters will attempt to connect to it.
macOS: When using Desktop Audio Capture, restarting the audio engine with CMD-R it will now properly reset the internal audio buffer leading to less visual glitches.
macOS: When using Desktop Audio Capture, audio suddenly playing after silence no longer causes a small visual hiccup.
Overall: Fixed the scroll bar flashing when opening preferences for the first time.
Oscilloscope: 0dB samples no longer cause visual glitches.
Theming:
Added stereometer_guides optional color for the new Stereometer guides.
Nerd Stuff:
Debug screen now shows the log that would be generated upon a crash.
Notes: To download this update head here - Log In and click "Download" under "You own this tool." Or go back to your email where you first got the download link.
Files
Legacy Versions.zip
364 MB
Nov 23, 2022
MiniMeters-macOS-v0.8.8.pkg
24 MB
Version 0.8.8
Dec 20, 2022
minimeters-linux.zip
7 MB
Version 0.8.8
Dec 20, 2022
minimeters-linux-demo.zip
7 MB
Version 0.8.8
Dec 20, 2022
MiniMeters-Setup-0.8.8.exe
28 MB
Version 0.8.8
Dec 20, 2022
MiniMeters-demo-Setup-0.8.8.exe
28 MB
Version 0.8.8
Dec 20, 2022
MiniMeters-macOS-demo-v0.8.8.pkg
24 MB
Version 0.8.8
Dec 20, 2022